REInvest Asset Management S.A. is a subsidiary of REInvest Advisor Services S.à r.l., which has been established in Luxembourg since 2014. On the initiative of existing advisory clients and institutional investors, REInvest expanded its range of services in 2017 to include strategic and operational asset management as well as the development of investment products.
REInvest is an independent company managed by its shareholders, with an extensive pan-European network at all levels of the real estate value chain. This can be continuously assured thanks to its experienced team and close partnerships.
With the founding of the company, REInvest took over the asset management for a pan-European real estate portfolio with a value of EUR 1.55 billion in all commonly-found asset classes.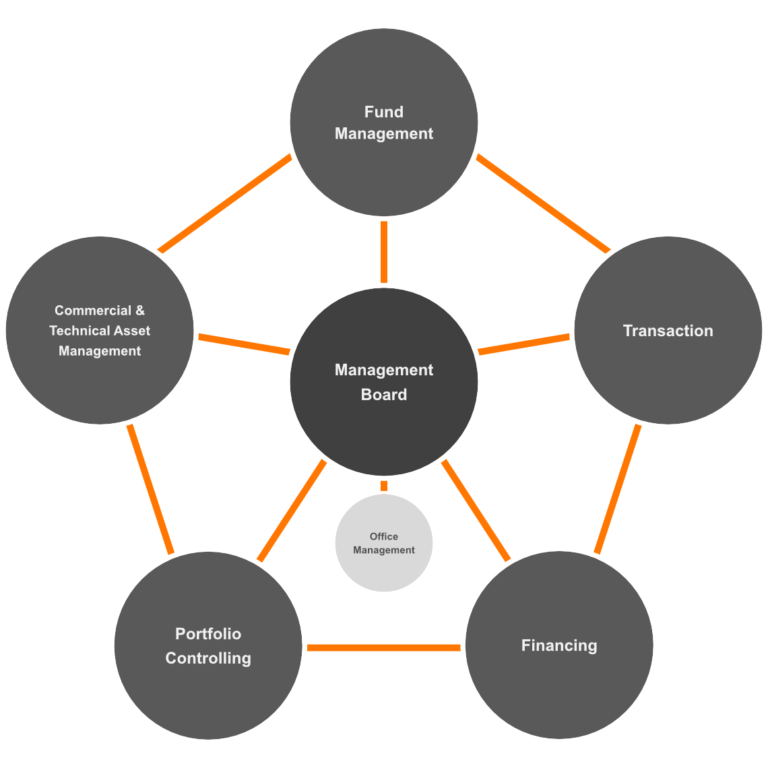 Commercial and technical asset management, transaction, financing, controlling and fund management maintain direct and short communication channels and are in constant communication with each other and with the management board.
Mission Statement
connected & transparent
REInvest Asset Management S.A. sees itself as an exclusive asset management and investment boutique that aspires to achieve optimal risk/return ratios for its investors through the targeted deployment of its highly qualified team. Investors and employees are at the heart of our corporate activities. Transparency, flat hierarchies and a strong focus on teamwork forms a crucial part of our mission statement.
As a competent and reliable partner, REInvest's priority is to protect its clients interests and to assure specific and tailored solutions at the highest quality. Conflicts of interest are avoided by a single fund principle, until a product is fully invested, no other funds with the same investment strategy are served.
Luxembourg as a Location
central & innovative
With more than EUR 2,500 billion in assets under management, the Grand Duchy of Luxembourg is the largest fund domicile in Europe and after the USA the second largest in the world.
The country offers a unique concentration of investment fund experts with high level-proficiency in all areas of structuring, management and distribution of investment products. The legal and regulatory framework for investment funds is state-of-the-art, and it provides optimal conditions for the asset management industry and its clients.
The country offers a unique concentration of investment fund experts with high level-proficiency in all areas of structuring, management and distribution of investment products.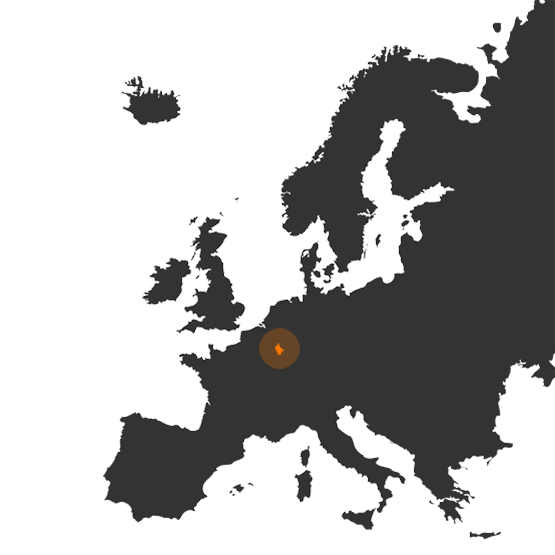 Here, Luxembourg is a pioneer in the field of investor protection and has the experienced, innovative and responsive supervisory authority CSSF at its disposal. This is one major reason for REInvest and its entire team to be based in Luxembourg.
Luxembourg has both a stable political and social environment, in addition to a strong national economy. The Grand Duchy is a founding member of the European Union and is situated in the heart of Europe, with approx. 500 million consumers. It takes two hours by train to Paris or Brussels; when travelling by car, the same time is needed to the German economic hubs in the Rhine-Main or Cologne-Bonn region, and the international airport connects Luxembourg with every European capital.
Cooperations
Patent & Targeted
REInvest has reliable and highly-sustainable networks, with strong partners throughout Europe. When it comes to selecting partners, consistent business philosophies and economic independence are decisive parameters.
The intensive procedural integration of selected partners in all relevant European markets is a key factor in achieving the investments performance target. Profound market knowledge and multilingualism, combined with reliability and a focus on success, form the framework of such network.
REInvest has a large number of partnerships with leading real estate companies in each market
In-depth knowledge of the market in combination with our partners guarantees best market access
The success-based cooperation leads to the equalization of interests for the benefit of investors